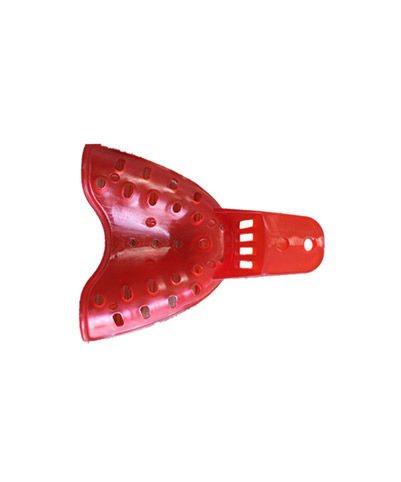 Points For Attention In The Manufacturing And Production Of Medical Plastic Molds
Because medical devices have special requirements for hygiene and safety, surface smoothness, corrosion resistance, and other properties, the medical device injection molding plays an important role in the production process of their products. Higher requirements are put forward for mold manufacturing, product production equipment, and processes used for medical devices, especially for disposable medical devices.
Strict requirements for the selection of dental plastic mould materials

Most disposable medical device products use medical-grade polyvinyl chloride (PVC) and polycarbonate (PC). Because PVC has better corrosion resistance than steel, and PC has higher hardness, there are strict requirements for the selection of mold materials, such as dental tooth molding materials. It is recommended to use Sweden-Shengbai S136H or Japan's Datong NAR-80 steel, these two materials have strong corrosion resistance and high polishing performance.

Heat treatment process to control hardness

Due to the good fluidity of medical-grade PVC materials, the parting surface is deformed due to the soft material of the mold during the use of the mold, which in turn leads to flash burrs during the injection molding process. Therefore, there are higher requirements for the hardness of such mold materials.

Reasonable and accurate structural design

For transparent products, try to choose hot runners to reduce the traces of merging; when using cold runners, the size of the runners should be shortened as much as possible for soft PVC; due to the small size and large batches of disposable medical devices, automatic unloading, shearing and pouring should be used. In order to ensure production efficiency and quality; the mold cooling system should adopt multiple sets of separate cooling water channels to reasonably control the temperature of the movable and fixed molds to control the deformation of the products.

High precision mold manufacturing requirements

In the manufacturing process of medical plastic product molds, like teeth molding trays, the parting surface is required to be tight, and the precision of the mold should be ensured by means of equipment processing.

Selection of injection molding machines and parts

The injection molding machine should use a small screw to ensure the injection molding accuracy and use an automatic unloading device. Gas-assisted unloading can be used when the mold is ejected; the machine tool is equipped with a manipulator to realize the fully automatic process from product molding to packaging and minimize pollution links.

The injection molding workshop should be clean and up to standard

The production workshop should be fully enclosed, install high-power air-conditioning ventilators, and remove harmful gases in time to ensure constant temperature and clean air in the workshop; when shutting down, clean the screw and barrel immediately to avoid damage to the screw of the injection molding machine from residual raw materials; GMP standard, strictly in accordance with IS0 9000 quality management system, to ensure that there are no problems in the production process.