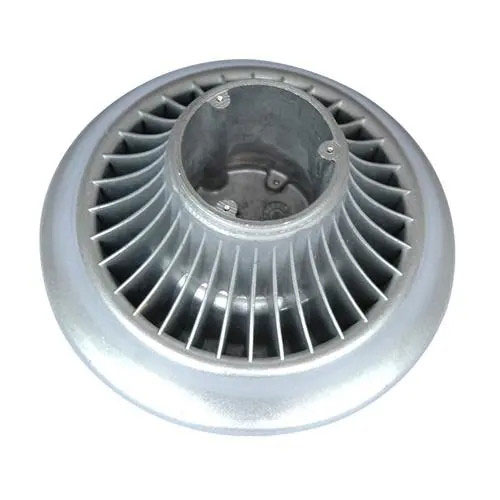 What are the main methods of secondary treatment of aluminum die castings
The surface treatment of aluminum alloy dies castings generally includes: powder spraying, baking paint, painting, oxidation, sandblasting, electroplating, etc.
1. Powder spraying: Powder spraying is to spray powder coating on the surface of the workpiece with powder spraying equipment. Under the action of static electricity, the powder will be uniformly adsorbed on the surface of the workpiece to form a powder coating. The powder coating is cured by high-temperature baking and leveling and becomes the final coating of different kinds of powder coatings.
2. Baking paint treatment: The real baking paint process is to spray with aluminum alloy after phosphating, and then bake after spraying. This kind of coating is not only anti-corrosion but also bright and wear-resistant, and it is not easy to fall off.
3. Spray paint: Spray paint is the name of the surface coating processing of industrial products. Spray paint processing suppliers also specialize in plastic oil injection, silk screen printing, and pad printing.
4. Oxidation treatment: The surface of aluminum alloy is oxidized, which is suitable for conductive oxidation, and aluminum or aluminum profiles are suitable for anodizing.
5. Sandblasting treatment: spray a layer of fine sand on the surface of aluminum alloy products to enhance the friction coefficient of the contact surface and enhance the reliability of the connection.
6. Electroplating treatment: Electroplating is the process of depositing metal or alloy on the surface of the workpiece by electrolysis to form a uniform, dense and well-bonded metal layer, which is called electroplating.