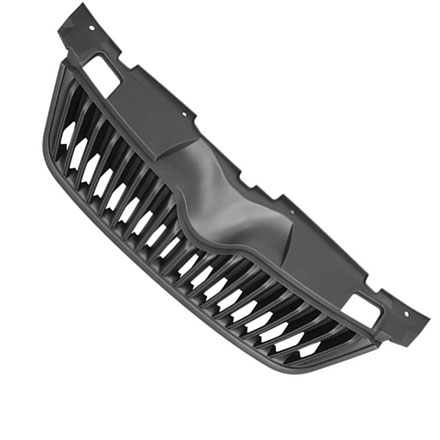 Precautions For Automotive Grille Mold Design
According to the shape of the mesh, the automotive grille can also be divided into the irregular grille and square hole grille. The welding line problem of the square hole automobile grille is more prominent, but it is also easier to solve these problems in the mold structure. The grids in the two directions of the square-hole automobile grille are usually different. One direction is the main body, and the other direction is the stiffener at the secondary position. It is easy to pay attention to the weld marks in the main direction, so the weld marks should be located in the second position as much as possible.
The parting line of the automobile grille is more complicated, and the parting surface needs to be designed according to a certain rule, not at will, to avoid molding problems. The draft angles at the grid position is usually not large, so the design should be checked according to the surface treatment requirements. If the ribs are on both of cavity side and core side, it is necessary to focus on verifying the respective draft angles of the cavity and core. Generally, the draft angles of the cavity side are larger than the core side to avoid the product will be stuck to the cavity side of mold.